The Ogre3D base game engine "NeoAxis" has just released its version 2.0 and we happily relay their announcement here. See the changes below, especially what new options are available from a license perspective.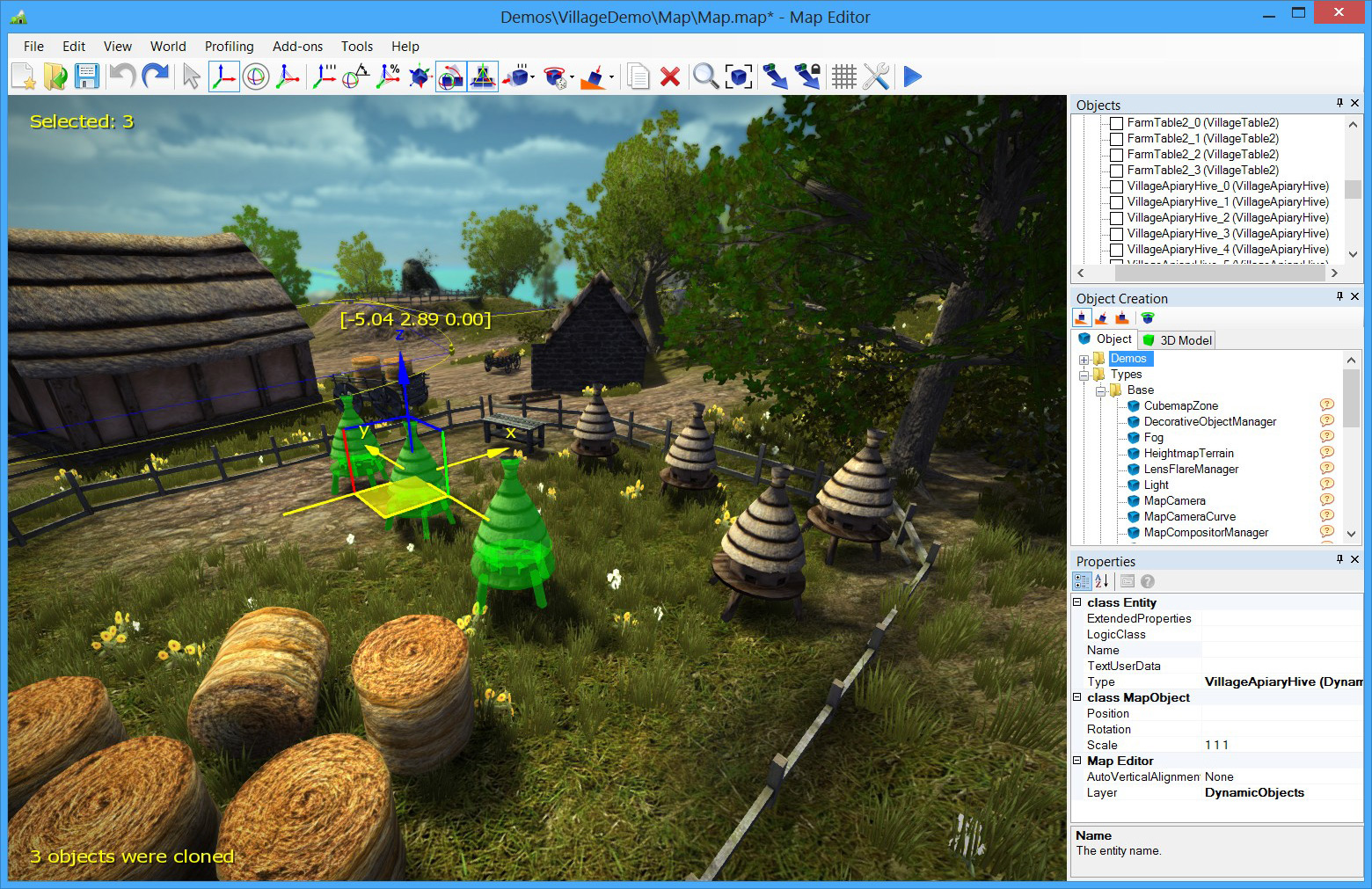 Licensing Changes
With version 2.0, one of the editions of the engine will be completely free. The engine logo in the corner of the screen will be removed, as well as some restrictions. Paid licenses will also be updated, there will be 4 editions:
Free Edition — free full development environment, which will include most of the engine features, such as quality dynamic shadows, editor of landscapes, soft particles, modern full-screen effects such as High Dynamic Range, Screen Space Ambient Occlusion, Depth of Field, Light Scattering, Lens Flares, and many other features.
Professional Edition — license for professional developers. More features, bigger access to the source code of the engine components.
Unlimited Edition — license includes all the features of the engine. Bigger access to the source code of the engine component. It includes the full source code of the engine tools.
Source Edition — includes full source code of the engine.
New features
The user interface of tools thoroughly updated and revised. Added large icons, the ability to change fonts, and more.
Fully updated tool transforming objects in editors. Now it is more convenient, informative, more options for customizing the appearance is added.
Starting with version 2.0 all editions of the engine will include the 64-bit versions of editors and applications.
Physics system of the engine significantly redesigned and optimized. The latest version of NVIDIA PhysX was integrated with fast multithreaded calculation.
Realistic car physics at the level simulators was added.
Support for animated models of weapon and hands in the first person.
Screen Space Ambient Occclusion has been improved.
Faster exporting for Autodesk 3dsMax and Autodesk Maya exporters.
Big changes in the sound system of the engine. Logically clear setting of the sound rolloff depending on the distance.
A new fast implementation of the scene graph of the engine based on the Octree.
Bug fix: Incorrect definition graphics card for laptops with two switchable graphics.
Read more, download
Want to know more about NeoAxis? Visit the website:
http://www.neoaxis.com/
If you want to see screenshots and details and about the future of NeoAxis, read the full news with screenshots:
http://www.neoaxis.com/news/neoaxis_3d_engine_2_0_announcement
Want to see NeoAxis in action right now? Download the Non-Commercial SDK and try it for yourself!
http://www.neoaxis.com/neoaxis/downloads